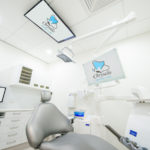 Advanced Dentistry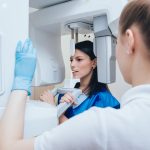 High Quality Equipment
Comfortable Office
Friendly Staff
WELCOME TO CHRYSALIS DENTAL CARE, YOUR LOCAL NEWPORT DENTIST
Chrysalis Dental Care is a state of the art dental clinic in the heart of Newport, situated in the beautiful Newport Marina Quay.
We offer general & advanced dentistry, same day crowns with our Cerec machine, implants, cosmetic dentistry, wisdom tooth removal, children's dentistry, tooth whitening, Invisalign and preventative services.
Our clinic features the latest technologies including digital impressions, 3D X-rays and intra-oral cameras, leaving the mess of traditional impressions at the door.
At Chrysalis we will always strive to understand your expectations and work together to solve any dental problem for the whole family.
Comprehensive Dental Services
All of our treatments and services are provided in a comfortable, relaxed setting, designed according to the highest-quality standard.
Dental Anxiety
We offer a range of services to help you overcome fear and finally enjoy good oral health.
Missing Teeth
We can restore your smile, as well as speaking & eating ability with advanced prosthetics.
Tooth Pain
Toothache can be caused by various problems. An examination can help to determine it.
Periodontal Disease
We offer a variety of periodontal treatments, customized for your specific health needs.